This is Denmark!
Danish National Championships will take place in Lumby this weekend. Card Leaders will provide live coverage of that event. There are a lot of things about Denmark that you probably don't know yet - it is about time to get to know Denmark!
About Denmark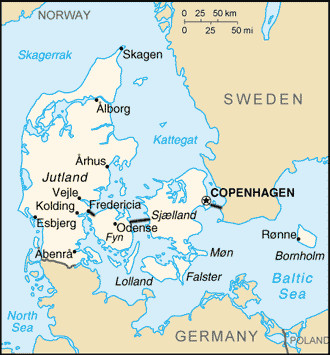 Population: 5.5 million (2013)
Capital city: Copenhagen (569.000 inhabitants)
Other great cities: Aarhus (259.000 inh.), Odense (172.000 inh.)
Denmark is located in Northern Europe and shares a land border with Germany to the south. It is surrounded by the North Sea and the Baltic Sea with Norway and Sweden in the north. Denmark consists of 443 islands, including the Jutland Peninsula and the largest islands Funen and Zealand.
People in Denmark speak Danish which is similar to Swedish and Norwegian. Although Denmark is a part of the European Union, their currency is not the Euro (€) but the Danish krone (DKK).
Did you already know that...
... LEGO was invented in Denmark? Ole Kirk Christiansen founded the LEGO company in 1932. "LEGO" consists of the two Danish words "leg godt" that mean "play well". LEGOLAND Billund is Denmark's most famous leisure park.
... Greenland belongs to the Kingdom of Denmark? The world's largest island became a Danish colony in 1814. About 56,000 people live in Greenland.
... Denmark is the world's happiest country? According to the World Happiness Report 2013 by the United Nations, Denmark is the happiest country in the world. Danes are nice and humorous people who always have a smile on their face.
National Championships Denmark will take place on June 21-22. Card Leaders will provide live coverage including a live stream on Twitch. Follow @cardleaders on Twitter, Card Leaders' Pichu on Facebook and cardleaders on Twitch for the latest updates!