Hawaii-Blog #3 - Vacation Paradise
Finally arrived - Aloha from Hawaii and mahalo for reading the third entry of our blog! Everyone of us is happy to be here. We arrived on Monday evening - let us tell you a little bit about our trip and the first day in Hawaii, the Hilton Waikoloa Village and Kailua Kona.
Around the World
Our trip started on Monday, 6:50am. The first flight took Dennis, Karl, Marcel and Ole to Frankfurt. We had to wait two hours for our connecting flight to San Francisco. With a duration of almost 11 hours, this would be our longest flight. It was actually nicer than expected, Our birthday boy Dennis got a little present from the Lufthansa crew. The meals were good and we could while away the time by watching some movies.
Luckily, we were some of the first passengers who left the plane in San Francisco. This speeded up our entry in the USA a lot because we didn't have to wait in the queue. Everything was okay for us and we entered the USA altogether.
San Francisco's airport is a nice place to wait for a connecting flight. After our arrival, we we went to Subway, did some shopping and playtesting. Another five hours later our plane to Kona departed.
Arrival in Hawaii
Kona is a very unusual airport. Instead of hall there are cottages like on a beach. When we arrived, the weather was great. It was already dark outside. We had to pick up our rental car and after that we went to the hotel.
Hilton Waikoloa Village is a vacation paradise. On Monday evening Karl showed us the hotel's most important places. There are a lot of pools and palm trees everywhere. The ocean flows into one of the pools. There are a monorail train and a boat going from one side of the hotel to the other side.
You can find many photos that we took in Hawaii on Facebook. Just visit our Facebook page Card Leaders' Pichu. There will also be a live coverage from Last Chance Qualifier and Worlds as well as latest information about the tournament.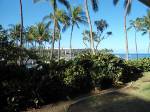 The First Day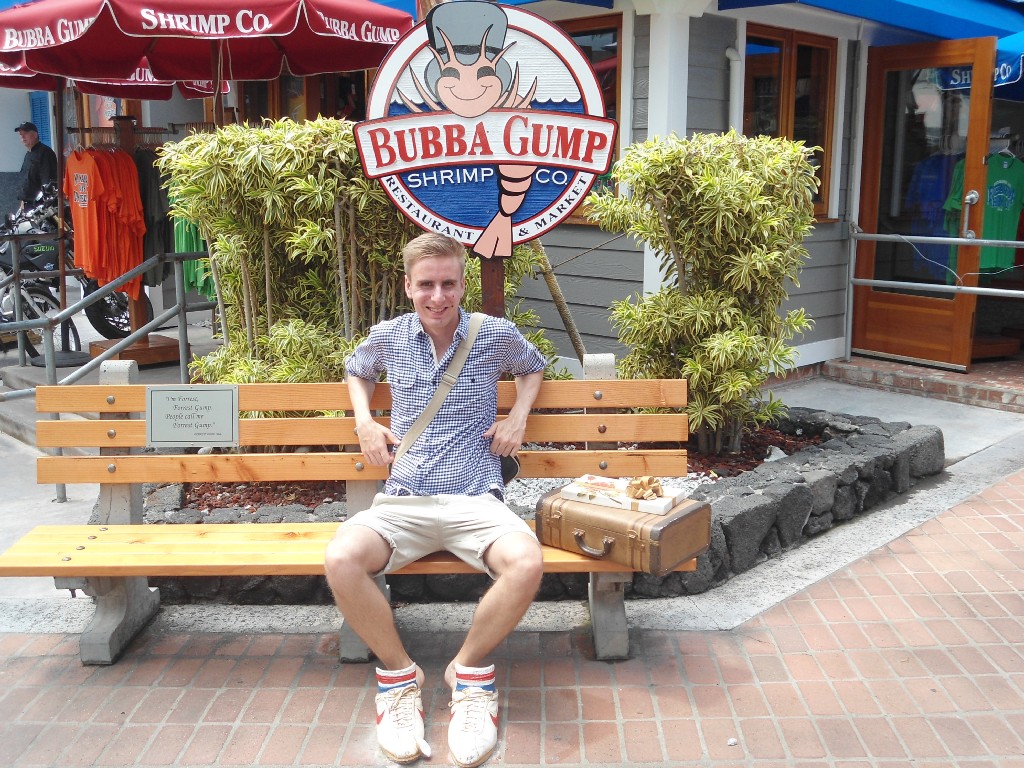 The first day in Hawaii was very exciting. First we went to the King's Shops which can be considered the shopping mall of Waikoloa. Hawaii is quite expensive... we bought something for breakfast and went back to the hotel. After that we went to Kailua Kona where we visited the Walmart, a Hawaiian market and the Bubba Gump Shrimp restaurant. Karl bought a very delicious pineapple on the market.
Bubba Gump Shrimps is a nice restaurant. They have of course shrimps but also other fish and burgers. We took photos of everyone of us sitting on the bench in front of the restaurant. It was not even 1pm when we returned to the hotel - we had already done so many things in that short time!
Back in the hotel we met some Pokémon players in the lobby. We went to the pools for swimming - the weather was not as great as earlier the day but it was still nice. We had the idea to go to the lobby and Gaming Area to do some Pokémon playtesting. More Pokémon players arrived that evening. After a meal at one of the hotel's bars we went to bed quite early.